The librarians aren't just kind, they're awesome!
James, Age 7
The librarians are super duper!
Elizabeth, Age 7
Thank you, APL!
Caroline, Age 41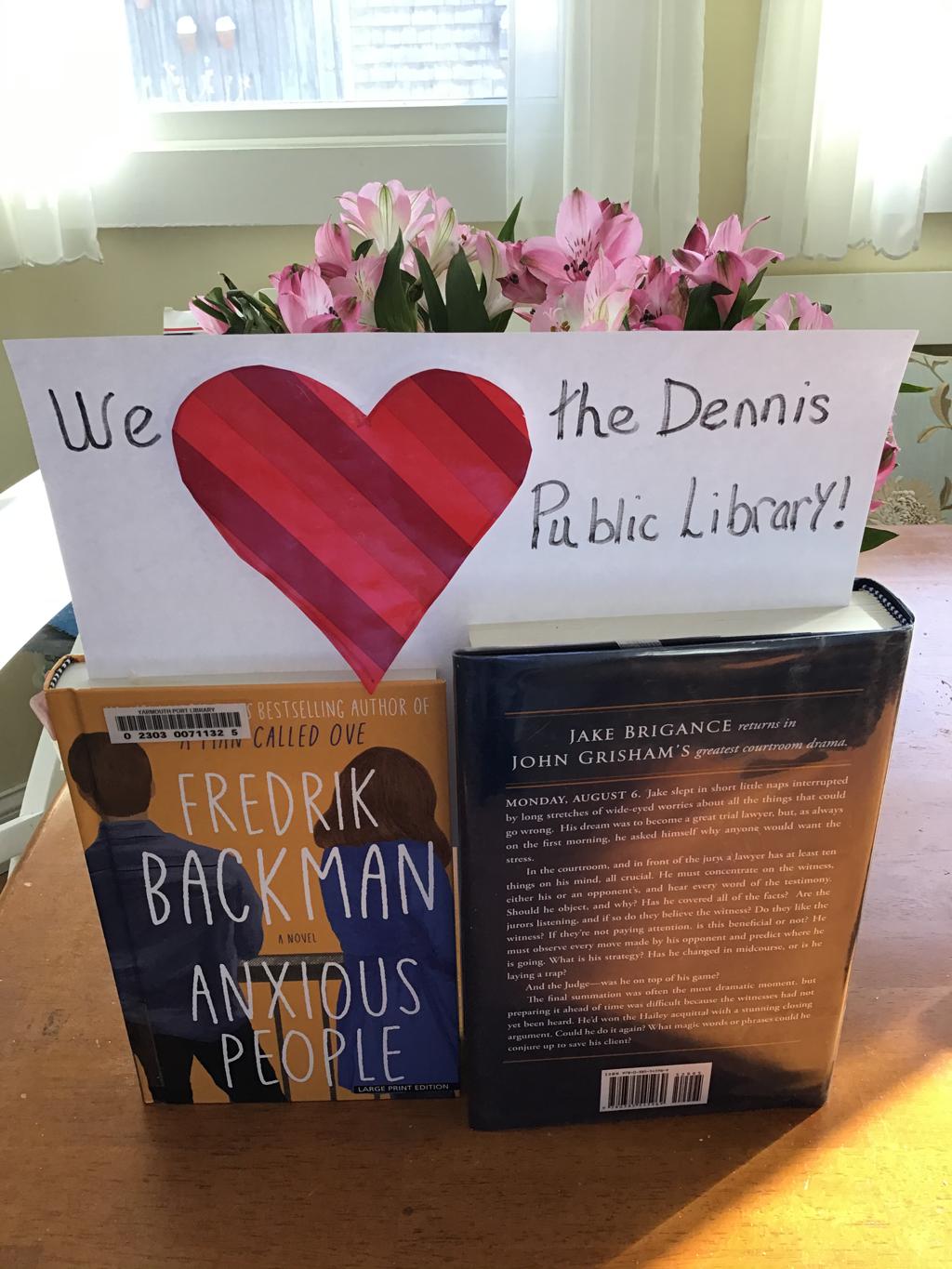 We love Dennis Public Library
Peggy, Age -
I love borrowing books!
Levi, Age 7
I loooove the library
Connor, Age 7
You Brighten My Life
Andrew, Age 32
I love the library!
Sarah, Age 52
Thank you Attleboro Public Library staff
Elaine, Age Old Enough to Know Better
I love Mashpee Public Library
Gloria, Age -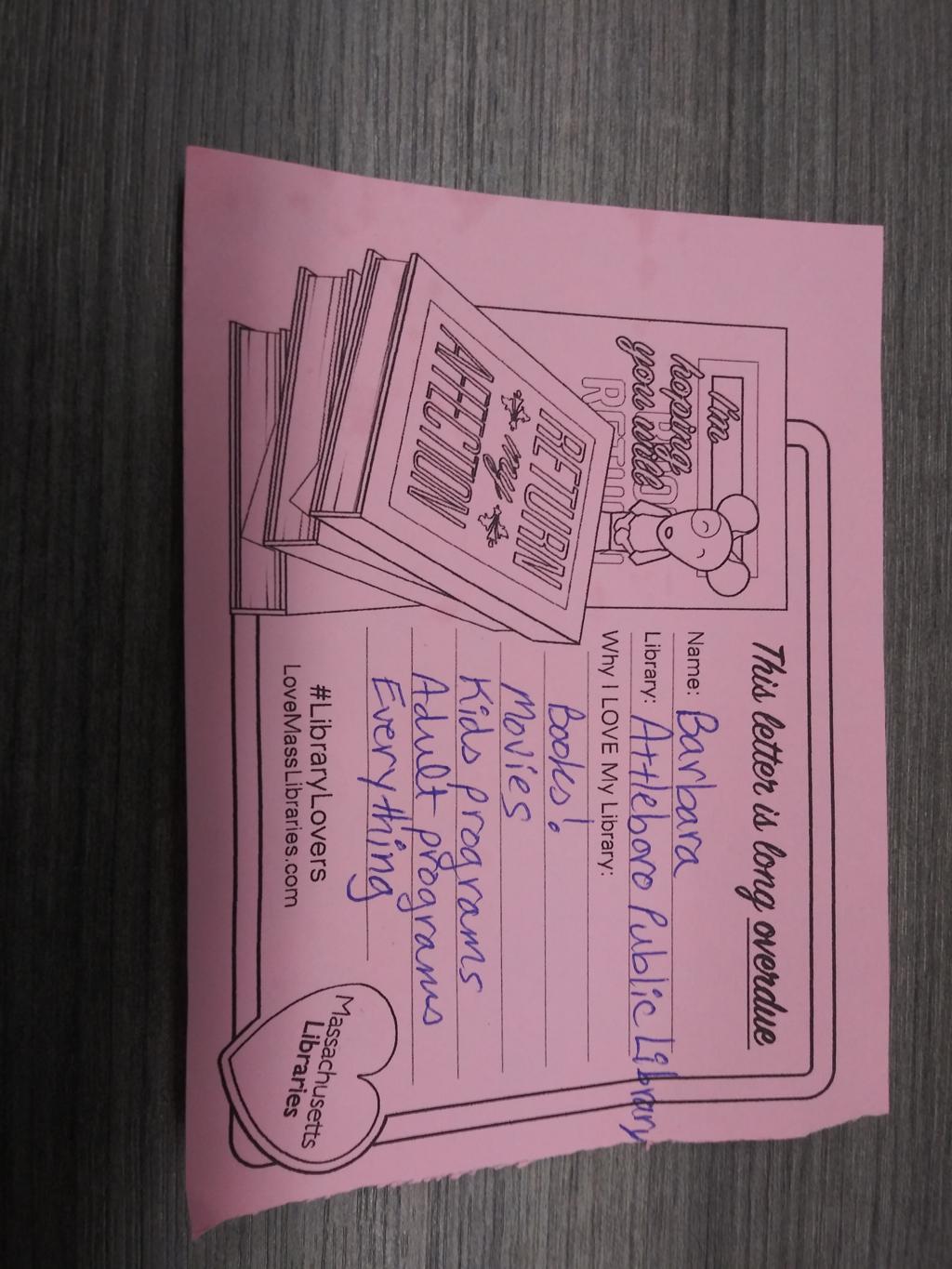 I love everything!
Barbara, Age Forever Young
Thank you Southwick Library
Gabriel, Age 7 years
We love Plymouth Library!
Jeannine, Age 58
We love reading!
Youme, Age 50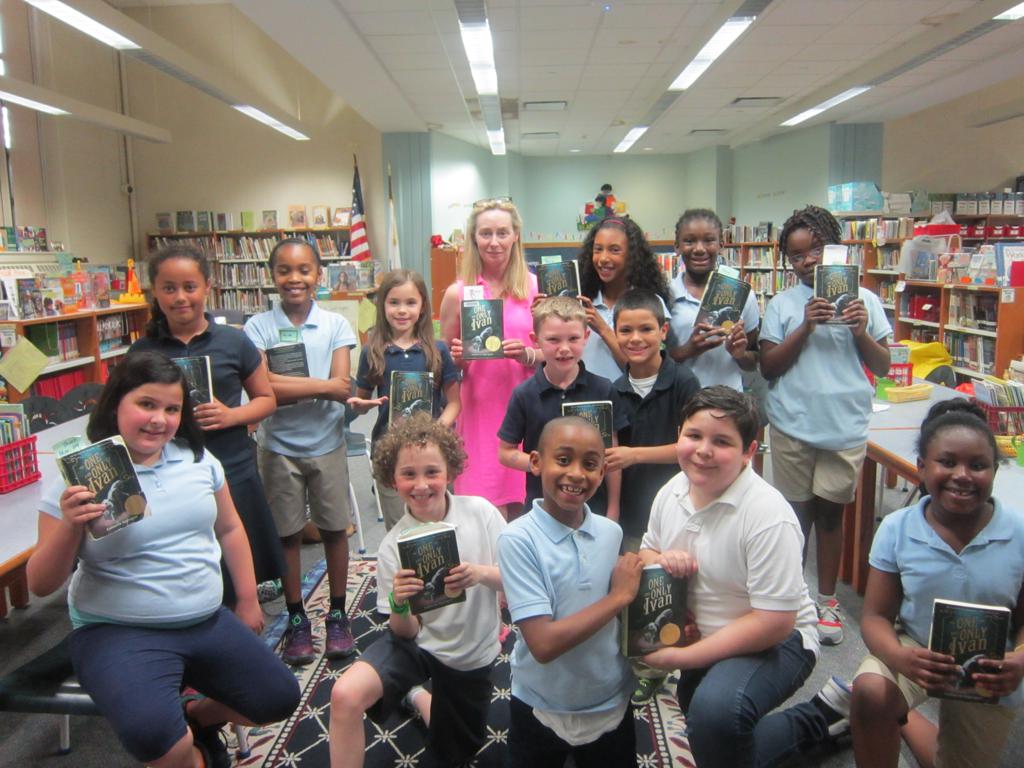 The One and Only Ivan!
Julieann, Age Varies
Thank you for reading to us!
Julieann, Age Varies
We love the youth room!
Jocelyn and Ethan, Age 9 and 7
Love you!
Allison, Age 42
I love Southwick Public Library
Kim, Age 59
I love borrowing books and movies!
Thomas, Age 10
I love the library!
Joie, Age 10
We love Saugus Library
Dorothy, Age 21+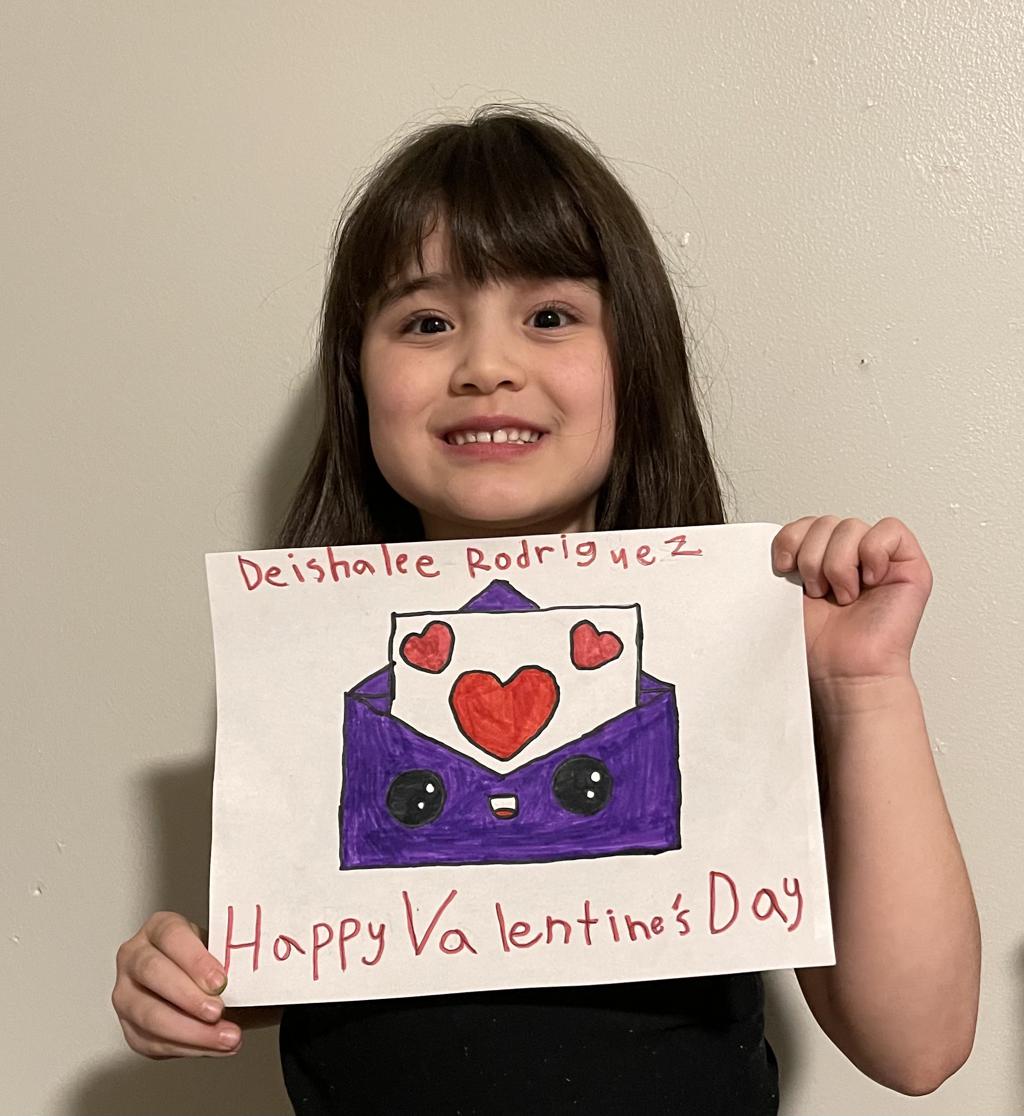 Happy Valentine's Day!
Deishalee, Age 7
Love is Sweet
Eileen, Age 54