So Much to Learn!
Samantha, Age -
Librarians Rock!
Gayle, Age -
A Place to Chill
-, Age -
Best in Town!
Sandra, Age -
Expand Your Mind!
Chris and Zack, Age -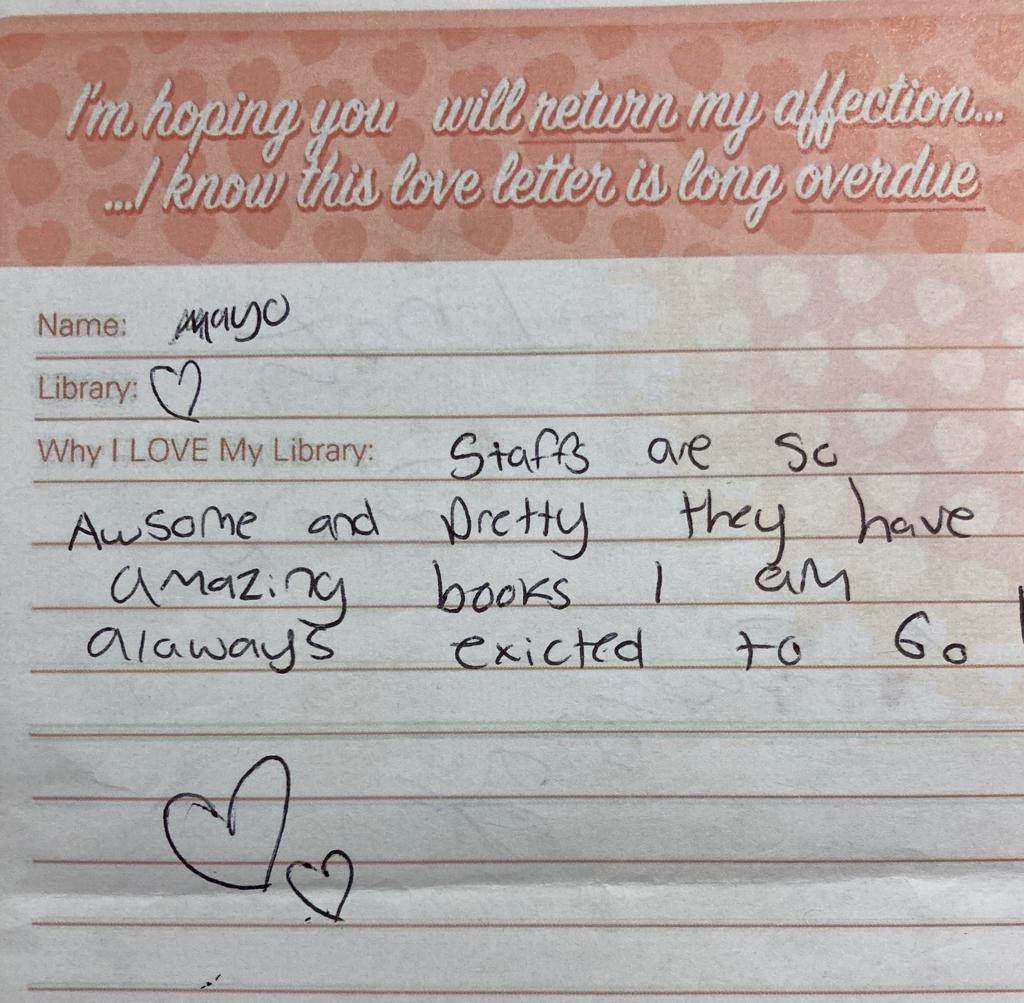 Always Excited to Go!
Maya, Age -
So Many Books!
Isabella, Age -
Can never have enough books!
Esme, Piper, Kate & Carl, Age -
I love Mashpee Public Library
Gloria, Age -
Love you!
Allison, Age 42