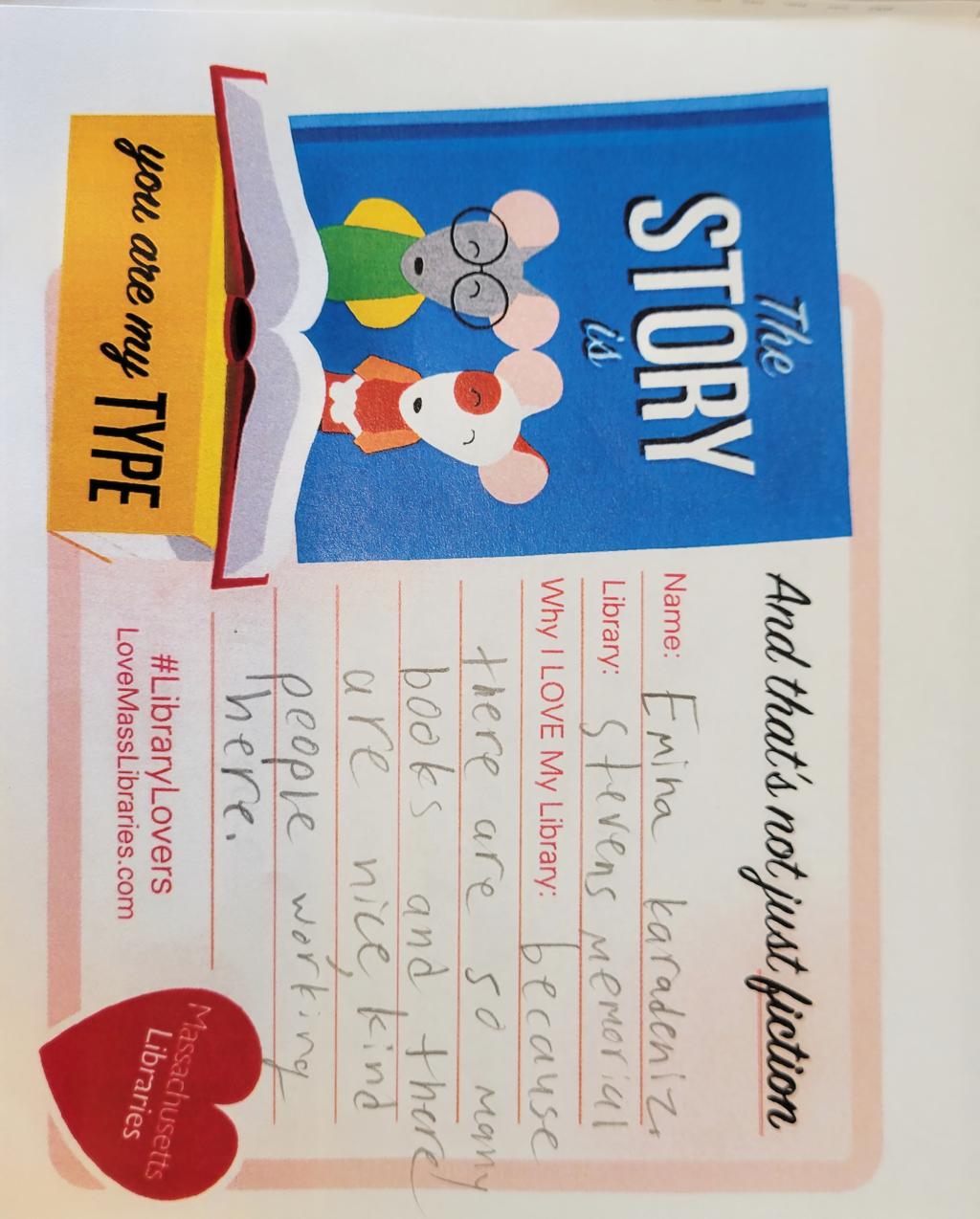 There are nice, kind people!
Emina, Age -
My favorite place in town!
Debbie, Age 50
Dewey belong together?
Mary, Age 50's
Thank you, Stevens Memorial Library
Aaron, Age 36
Can't wait to walk in!
EES, Age -
Our heartfelt thanks
BoLT, Age 50
SML is the best!
Laura, Age -
Our beloved library is top shelf!
kathleen, Age adult